Kasauli Nature Walks, Forest Trails, Hiking Tours by Guide Vanita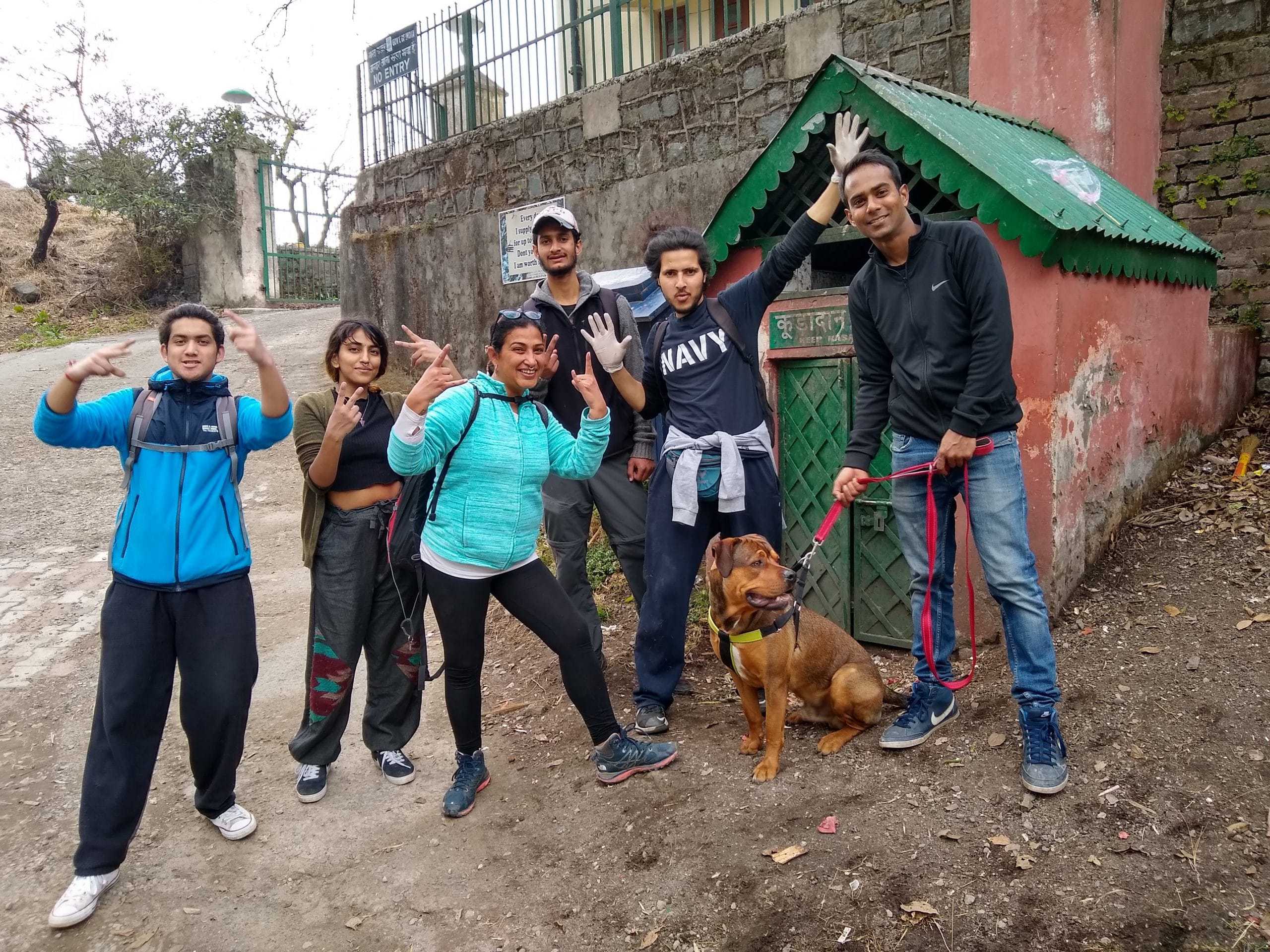 Do you wish to inhale fresh air, feel the grass and hug the trees? Hear the birds chirping, see a million miracles in nature, but miss the traffic! Because best memories are made in hiking shoes. Walking Tours are a must do by travelers in European towns. So Kasauli Nature Walks are Fun and information revealing about Kasauli's Fauna & Flora. Vanita Started these Guided hiking tours into Forest Trails recently in December 2020 after few hotels in Kasauli suggested her to.
Nature Walks,  Hiking Tours, Forest Trails Kasauli: Guide Vanita
So, explore exclusive Jungle trails on Vanita's walking tours in the Shivalik hills of Kasauli. You can learn about local flora and fauna. Capture the unseen side of Kasauli by clicking pictures for your memory. 
The calm nature of Kasauli holds a perfect space for you to meditate during hiking tours. So WhatsApp 70188 41644. Corona Pandemic made Vanita's Hiking Tours famous because travellers feel happy to be away from crowded places on these Forest trails.
Please book your Nature Walks Tour a day in advance.
Host & Guide : Vanita


7018841644
Instagram handle: shanti_ra_maya
Duration: 1 to 4 hours.
Timings: 7.30am*/10.30am/3.30pm (but flexible).
Starting point: Hotel Kasauli Regency
Click to Reach Resort Hotel  or Bar Via Google Maps
About Vanita :
As an avid traveler, she loves discovering new places, things and spread knowledge around for good purposes. Because of her being a Geography teacher in high school for over a decade, her curiosity to know the topography is kept alive by her travels and Hiking Tours. She visits special places, flora and fauna, architecture while travelling and discussions on her Nature walks also reflect her knowledge gained on her trips abroad.
She volunteered in Nepal for 8 weeks soon after 2015 earthquake. It's one of her favorite countries to visit apart from India. Vanita has done solo backpacking for 60 days in Europe and a lot in India. Her favorite country to travel is India. She has visited Germany, Netherlands, France, Switzerland, Italy, Spain, Austria, Thailand, Nepal and Goa has been her most visited place in India.
Vanita's name is registered in "Limca book of records" by hoisting National Flag on the then highest pass of India , Marshimik la 5582 meters (18,314 ft) with a group of 95 bikers from all over India organized by Chandigarh Adventure Association.
*Nature Walks recommended by the Guide, timings are flexible.
No tours are recommended on Thursdays because of Techno Deep house Music at Hangout Rooftop Bar.
Kasauli Nature Walks by Vanita are famous and exclusive, because she is not taking you on the famous Gilbert trail.
Last round Trip to Kanda via Old Cart Road, Ticket-hatti through Trails in Forest was amazing with 3 persons from Delhi, All Tours Start from Hotel Kasauli Regency which is conveniently located 30 m away from Main road. One can wait in the Famous Hangout Bar on the Rooftop. Enough Parking space is available with the Hotel.
Hiking tours etiquette/ directions
1. No loud music because it disturbs the fauna.
2. Leave no traces and take back all the wrappers and other waste with you and respect nature.
3. Observe but do not touch any cultural or historic structures and artefacts.
4. Leave everything (natural) as you find them.
5. Respect other visitors and maintain the quality of their experience.
6. Its mandatory to look down while hiking but its equally important to stop and look up to find wonders. Read
Blogs
Essentials for the Walking Tours/ Nature Walks
1. Charged phone or Camera so that you click some unforgettable memories.
2. Water bottle. It's an absolute must while hiking keep yourself hydrated and energetic.
*My personal favorite is steel or bamboo bottle. Try not to use plastic bottles.
3. Snacks : Hiking snacks is a personal preference and pack according to length and difficulty of trail.
*My personal favorite are fruits, nuts, berries, seeds, dark chocolate, fresh bread with cheese, butter or jam.
4. Good walking shoes according to comfort and socks that fit correctly and comfortable to wear for a long time. So, try wearing cotton socks because they are least smelly.
*My personal favorite are waterproof with ankle support.
5. Hiking bottom : Tights, lower with pockets or converting pants.
*My personal favorite is anything but full length so as to save yourself from thorny bushes and insect bites.
6. Raincoat/ Rain jacket/ poncho on rainy days. It must be light weight to keep you dry in downpour. Also they prevent insect bites.
7. Sunglasses : a must to enjoy hike on a sunny day 
8. Hat/Cap/Visor to protect you from sun on a trail.
*To keep hair out of face, I recommend headband which you can always use as a mask in case you have forgotten one.
9. Sun protection cream because sun during the months of May, June can be harsh during Kasauli Nature Walks.
10. Trekking pole if you are going for a longer hike and terrain is unsteady.
11. Backpack : You can hike without one but I recommend a daypack to keep your belongings.
12. Mask and sanitizer.
13. ORS if going for a long Hike ( to replenish the lost minerals).
14. If you are taking your infant along with, make sure to have a baby sling to carry the child. –  Guide Vanita