Risheywa Jewellery, Boho Macrame Jewelery in Himachal, India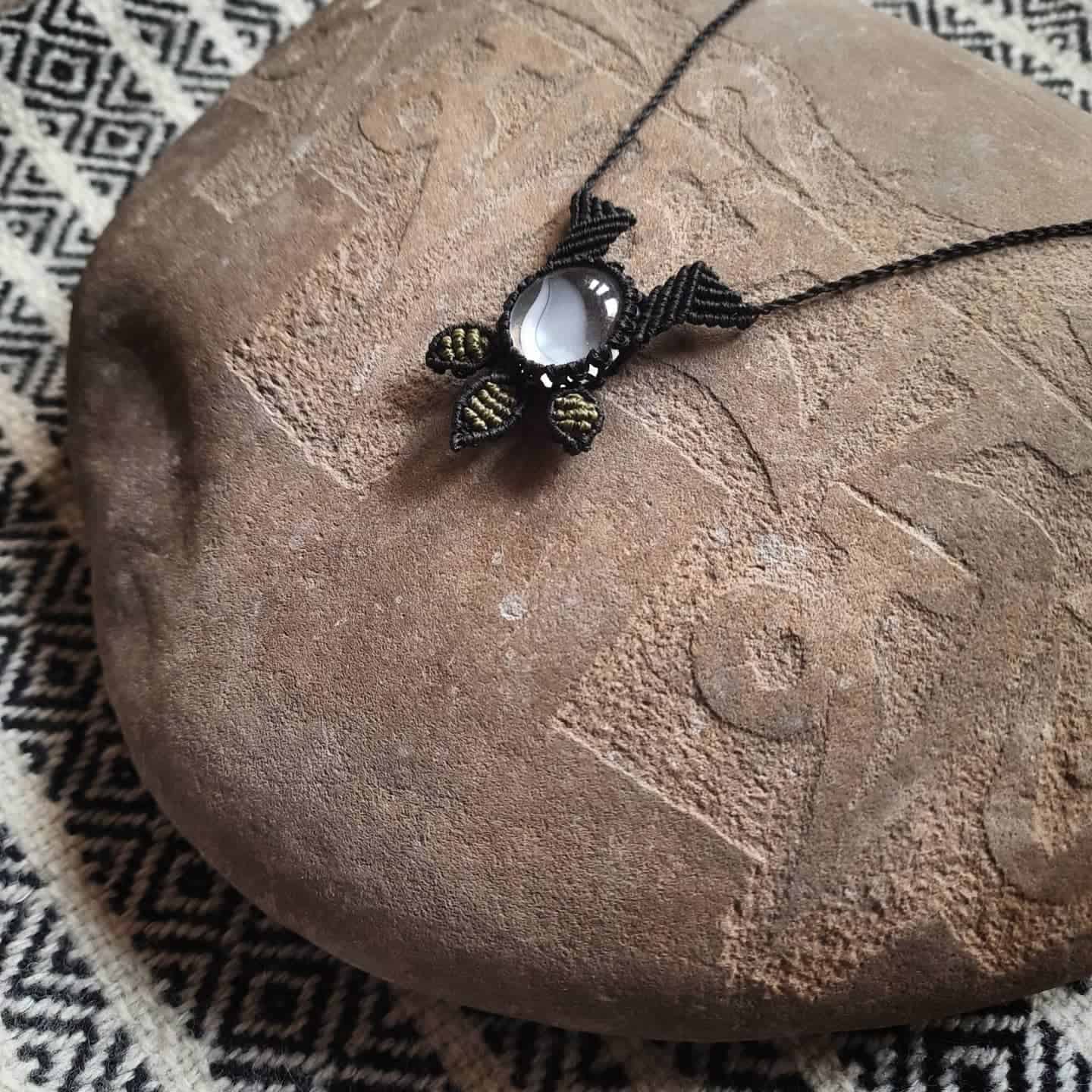 Estimated reading time: 5 minutes
'Risheywa' Handcrafted jewellery is a Macrame Boho jewelery line designed by Veda, a young artist & musician from Kasauli, Himachal Pradesh, India. So you can purchase her Handmade jewellery products online on Instagram at @RISHEYWA. All the handcrafted Boho jewelery designs are unique and elegant.
Risheywa is a combination of 2 words from  different Languages.
Rishe- Root of a plant or tree |ree-shey| Persian
+
Eywa- Guiding Feminine Force |ay-wa| Sanskrit
Handmade Macrame Boho Jewellery By Veda in Himachal, India
Jewellery pieces are complex designs of Macrame knots. These knots embrace authentic Indian metals, glass crystals, precious, semi-precious stones and natural objects found from India & all around the world.
"I chose this name for my art because the process of making my creations is a very meditative experience for me. It makes me feel like a tree spreading her roots into the Earth. I end up feeling very grounded after finishing each Handcrafted piece. Every new piece I make is unique and holds a specific memory of a time, place, feeling that I experience while creating it". Veda says "All my packaging pouches are also Handmade from upcycled materials and designed in a way so that they can be reused."
About Risheywa Handicrafts Himachal Pradesh
Handcrafted Boho jewellery pieces from Risheywa are so unique that you will not find the same piece anywhere else in the world.  Since these are intricate designs with improvisations at every step. So each piece has its own charm and looks elegant. Handmade Macrame pieces of jewellery last for years. So handle them well and wear them on daily basis. Veda uses natural objects that she found in her travels or upcycled pieces in most designs. It maintains sustainability in her work and good for nature. She also uses upcycled material to pack and ship each item.
So Handcrafted macrame jewelery is an art of knotting threads together with precise geometric patterns and mathematical calculations.However it originated from Arabic weavers who used it to make table cloths, curtains, fringes for shawls, veils etc. So eventually macrame jewellery made from very delicate threads came up to be much more popular.
About Veda
Veda displays her Boho jewellery at Hangout Rooftop Bar of Kasauli Regency on most weekends. She takes active part in Kasauli Open Mic every Sunday (one of the Musical Evenings at Hangout). Veda plays guitar, ukulele while singing in different Indian and Foreign languages like Arabic, Spanish, Persian, Hebrew, Pahari, Kashmiri, Punjabi, Nepalese, Hindi and English.  Definitely she can also speak in most of these languages.
Veda has learnt most of her creative arts, Boho Jewelery making and languages while travelling in India and Abroad. She started travelling alone at the age of 17 and her first solo was to Dharamkot and Bhagsu. Now at 23  she continues to pack her bags and move around.
 Himachal Pradesh, India