Hostel in Kasauli by Hangout Bar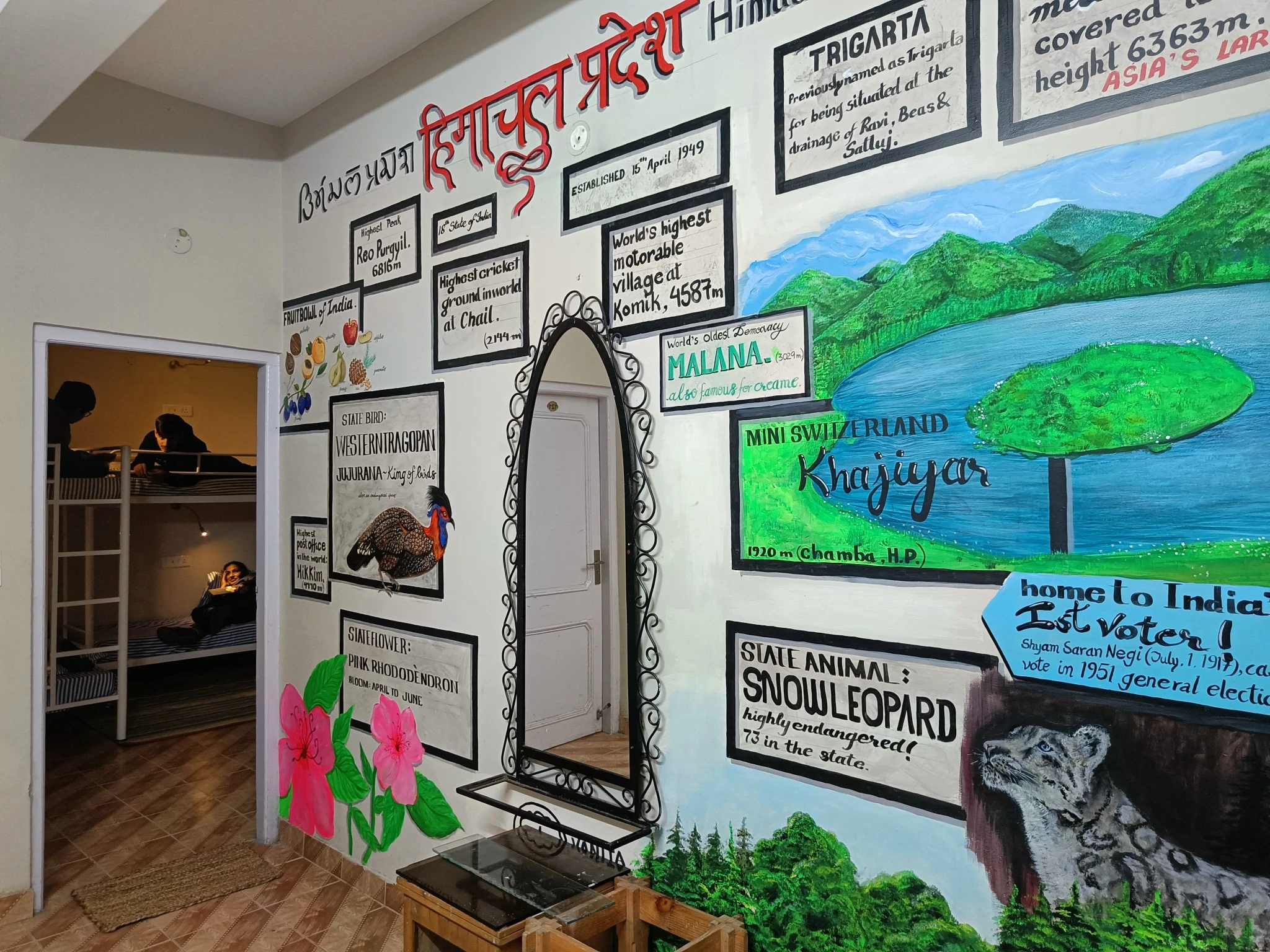 Hostels in Kasauli | Kasauli Hostel | Female Dorm in Kasauli
First and only Hostel in Kasauli named 'Kasauli Hostel' is a unit of Hotel Kasauli Regency and Hotel Kasauli Inn. Since there are no hostels in Kasauli, room No. 122 was converted into a 4 Bed Female Dorm in 2021 to accommodate solo female/women/girl travellers in Kasauli. Booking of beds is available on partner websites of Hostelworld.com, MakeMyTrip, GoIbibo and other websites.
This is the only hostel in this town and has a world famous bar. Certainly, the only place to meet backpackers, travellers, artists, jugglers and like minded people.
The 3 owners Veda, Vanita and Rajesh are avid travellers and love to stay in hostels and wish to meet backpackers.
At the moment there are 4 beds in a dormitory with 1 shared ensuite bathroom and a common area. Earlier it was a mixed dorm.
Since 'Kasauli Hostel' is Situated in the common buildings of Budget Hotel Kasauli Inn & Hotel Kasauli Regency, many facilities are available to Hostel Guests at no extra cost.
The world famous and Most Happening Bar in Himachal, India "Hangout" is housed at the Rooftop of our Premium Hotel : Kasauli Regency.
Other available Facilities in the Hostel
Free Wi-Fi Internet ( Available in all rooms & Hangout).
Kasauli Regency is the Hotel in India to organize Silent Noise or Headphone Parties. But due to Corona No Headphone Parties are Happening.
Musical Evenings 4 to 10 pm at Hangout have Techno music on Thursdays. And then Retro Fridays and Open Mic on Sundays. Frequent Jam Sessions after 10.30 pm are very common.
Games room: Pool Table, Table Tennis, Foosball, Carrom Board and Cards.
Premium Luxury Suites, Super Deluxe Rooms & Deluxe Rooms– All upscale accommodation.
We accept Credit cards  ( Master / Visa ) at Hangout and Front Office.
Online Booking: Master/Visa, American Express, Diners, Net-banking.
Daily House Keeping facility with Room service.
Hangout: Rooftop Bar and Lounge with stunning views Opens 7.30 am to 12-2 am.
Ample Car parking Facility is available to guests( Indoor and Outdoor).
Electric kettle for tea/ coffee in Common Kitchen area.
Laundry Facility (chargeable).
24 hr Front Desk and Power backup.
Facility of Trekking tours ( Chargeable, On advance booking).
Small Library with old novels.
No Lifts Available.
"Hangout Rooftop Bar & Lounge" is the most popular, happening, lively and fun place in Kasauli. Also this is the only Bar/Lounge in and around Kasauli provides food and services till late at night. Hangout hosts many music gatherings, jam sessions, Art exhibitions and weekly events. These weekly events include Techno Thursdays, Retro Fridays. Starting 4.30 p.m. with a few DJ's playing an exclusive selection of Techno/ Retro English/ Deep House/ PsyTrance etc. on different weekdays.
Another weekly event on Sunday is the Kasauli Open Mic. Where many musicians, poets and comedians participate. It is truly one of the best evenings to be at Hangout.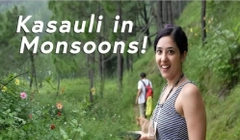 Tanya Khanijow's Video on Hotel Kasauli Regency
Why This is the first Hostel in Kasauli ?
Kasauli has been the most sought for destination among many travel Bloggers, magazines in the past. Also Times Magazine once rated Kasauli as the Best Hill Station of Asia. The accommodation in Kasauli is Upscale but Expensive in comparison to other tourist towns in India. And after the success of our Hangout Rooftop Bar & Lounge with Weekly musical Evenings. Since we needed accommodation for Artists, we decided to open the first women Hostel with 4 beds in a Female Dorm. And If all goes well, soon we will add more beds.
Games Room Pics of Kasauli Hostel By Hangout Bar